In Version 6 administration of officers and users of the system has been merged in to the same function.
To administer officers and users select the Admin->Organization->Officers tab in menu on the left hand side of the screen: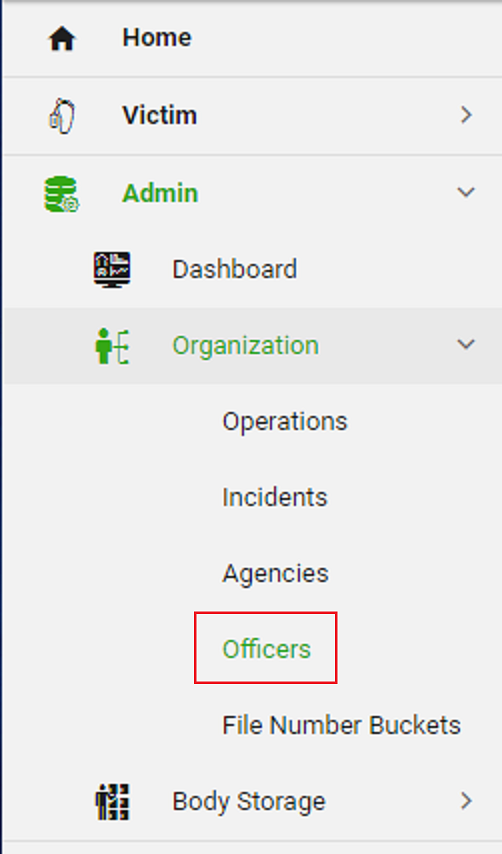 Select which agency to administer in the drop down box in the top left corner:

Create officer
Click the + button to create a new officer.

Fill in the required fields and click on "Save".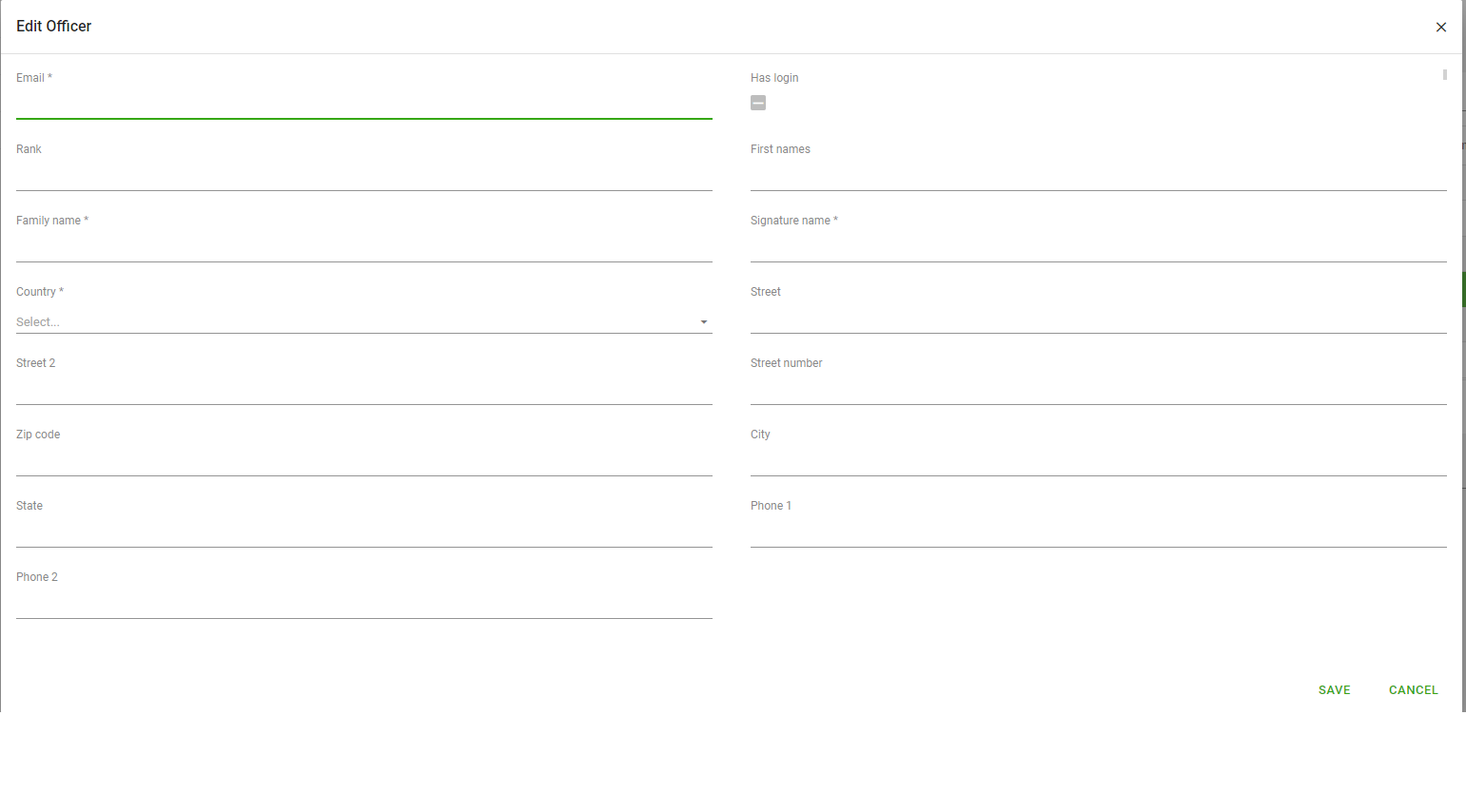 Create user login
Find the Officer that you wish to give a login to the system.

Select a role, enter a password and click "CREATE NEW LOGIN".

Note that the "Has login" column is now checked and it's possible to update role assignment and password on the user.